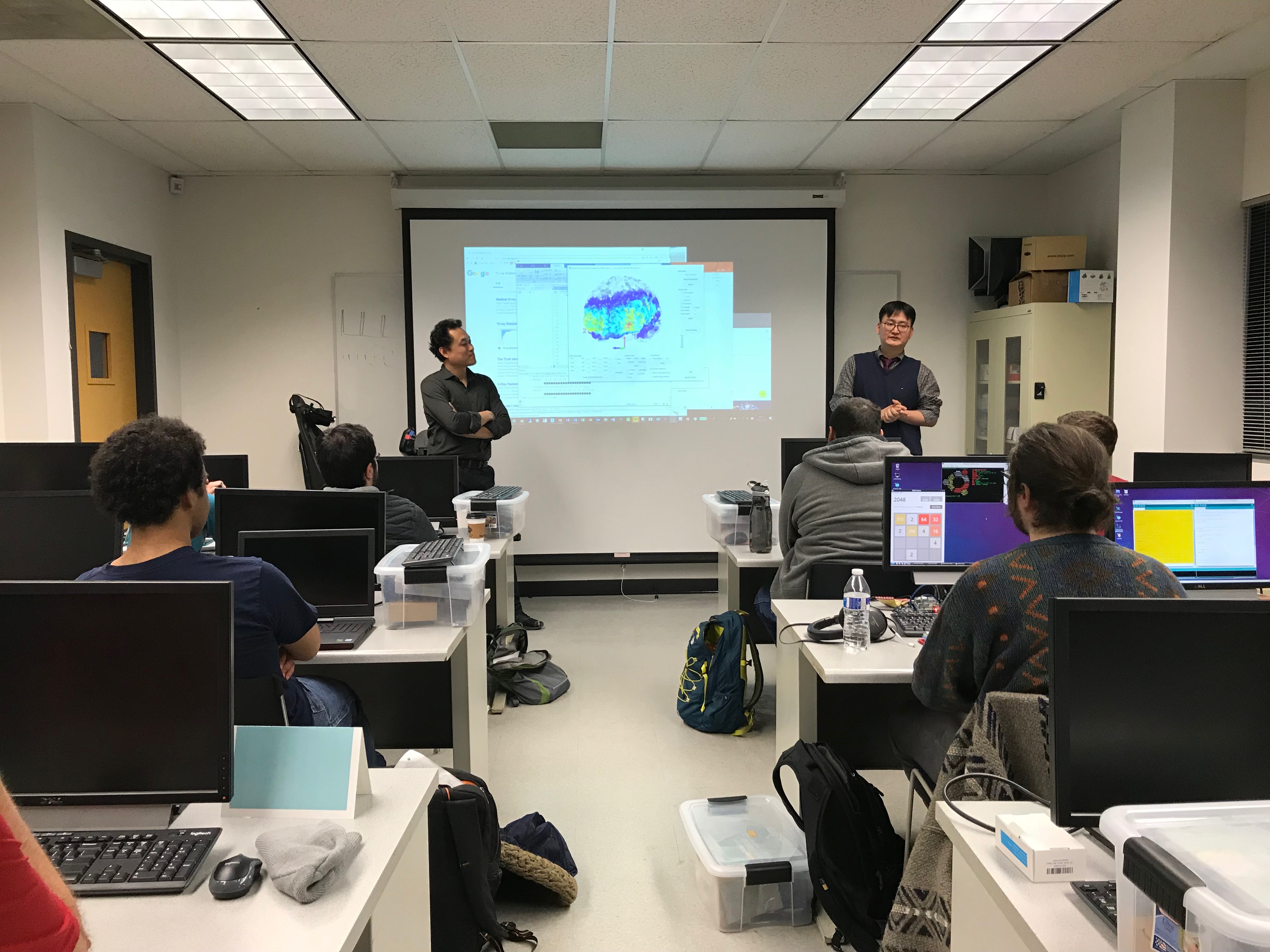 Posted on
February 7, 2018
During the week of January 29th, Professor YoungJin Jung, from the Department of Radiological Science at Division of Health Science at Dongseo University in Busan, Republic of Korea, joined the ATR lab and the Computer Science Department here at Kent State to share his research. As a part of the department wide, Computer Science Research day on February 2nd, Professor Jung gave a presentation on his current work:
"Bio Signals and Image Processing for Clinical Application"
[
He is trying to help combat the amount of radiation that patients can receive from repeated exposures of CT scans. His research is working to counteract the numerous possible negative effects of radiation which can include ailments such as hair loss or cancer. The damage from these repeated scans comes from the radiation dose used when taking pictures of the brain. The need to retake these pictures is often caused by a phenomena known as Gaussian Noise, which makes the images appear fuzzy and hard to discern for the medical professionals viewing them.
Professor Jung's solution to this is using an image reconstruction system that breaks the orignal image down into 2 separate components. One image component that includes the noise and one that has the desired picture for the most accurate diagnosis.
Professor Jung also presented work he has completed on brain stimulation. He has created a software to simulate the way that electric fields can be measured in the brain. Along with this he is currently working on the actual hardware that is used to take the measurements using anodes and cathodes.